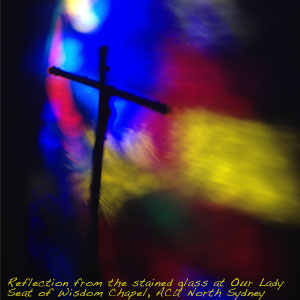 "With all prayer and supplication, pray at every opportunity in the Spirit." Eph 6:18
Prayer is something we can often take for granted as routine or monologue. In his homily for Thursday in the 30th Week in Ordinary Time,  Fr Roman Wroblewski challenges us to approach prayer in a different way.
DOWNLOAD (Right click to save) (5:30 mins)
The homily was recorded at the Our Lady Seat of Wisdom Chapel at Australian Catholic University's MacKillop Campus in North Sydney.