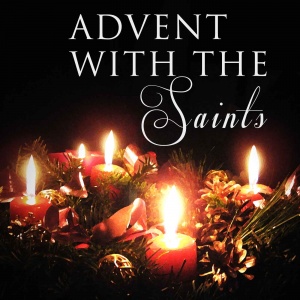 "You have heard, O Virgin, that you will conceive and bear a son; you have heard that it will not be by man but by the Holy Spirit. The angel awaits an answer; it is time for him to return to God who sent him. We too are waiting, O Lady, for your word of compassion; the sentence of condemnation weighs heavily upon us."

Prepare for Christmas with the wisdom of the saints: this Advent reflection is from a Homily in praise of the Virgin Mother by St Bernard, abbott.
(3:24)
DOWNLOAD (Right click to save) (3:24)
Excerpt from the English translation of The Liturgy of the Hours C 1974, International Commission on English in the Liturgy Corporation. All rights reserved.